Magic! is a Canadian reggae fusion band, composed of songwriter and document producer Nasri Atweh on lead vocals and Mark Pellizzer, Alex Tanas and Ben Spivak. In 2013, they released their debut single, "Impolite", from their debut album Don't Kill the Magic. The band is signed to Sony Music Entertainment and is also partnered with Latium Leisure in addition to RCA Records within the USA.
All members of the band are originally from the Toronto area. The lead singer of MAGIC!, Nasri, had been working with and writing songs for different pop acts prior to the beginning of the band, primarily alongside Adam Messinger, collectively generally known as The Messengers. He had met Mark Pelli in the studio and inside a week they had written the tune "Do not Decide Me" for Chris Brown. Nasri described the chemistry between himself and Pelli as "different than writing chemistry, it was extra artistic." A couple of weeks later, while Mark performed a reggae tune on the guitar, Nasri steered to start out a band like "modern-day Police."
Magic! Rude Sheet Music Download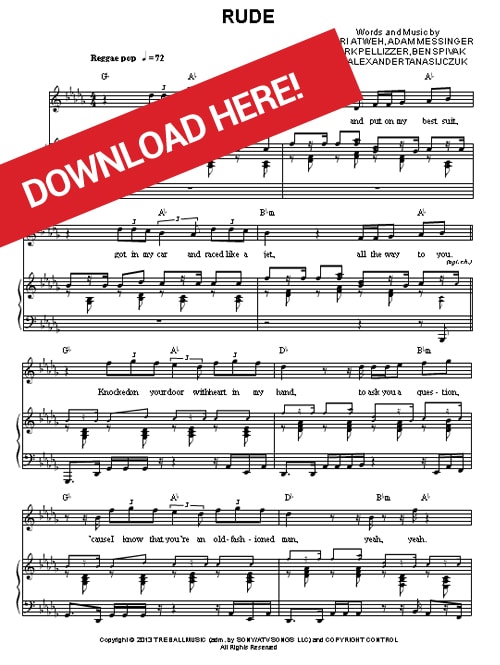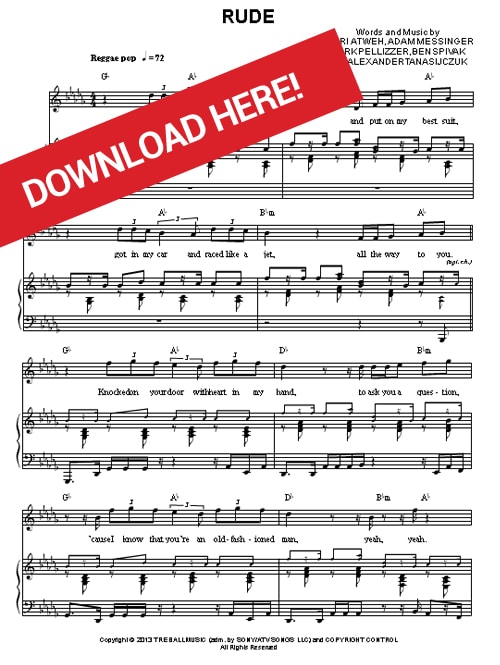 Rude Piano Tutorial
Official Video
The debut single "Impolite" was an incredible worldwide success. It reached quantity two in Australia, New Zealand and the United Kingdom, number six of their native Canada and the primary position within the United States. The song was released as the second single from the album, peaking at quantity 53 in Australia and quantity 22 in Canada.
Magic Music Pictorial