Nico&Vinz with another hit song "Am I Wrong", which was initially released as a digital version on April 12, 2013.
Download Original Notes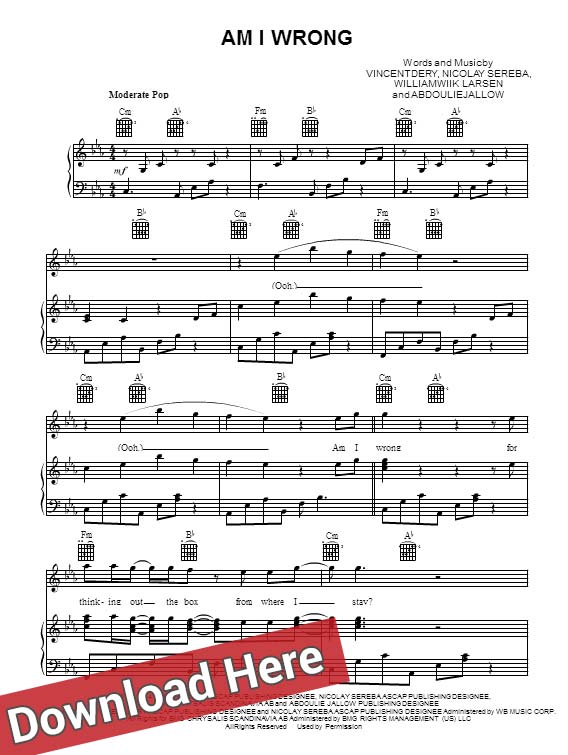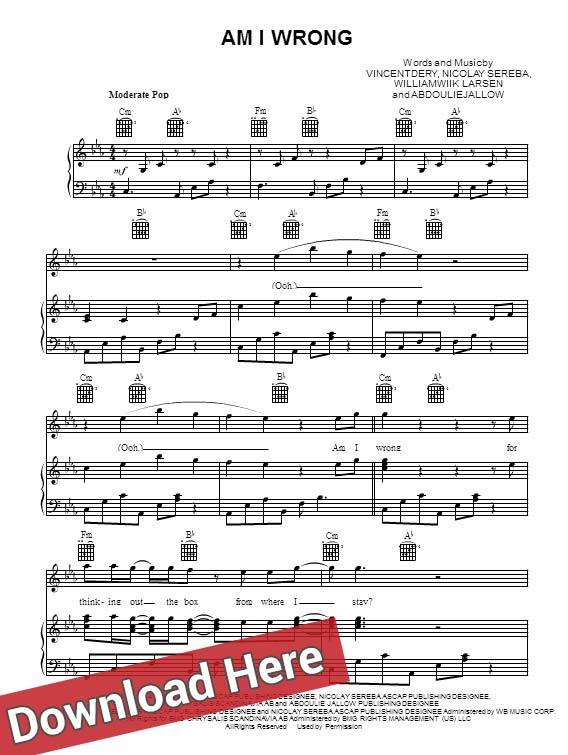 About the Notes and Scoring
This is a 10-page scoring written by Dery, Sereba, William Wilk Larsen and Adboulie Jallow. Initially in the key of C Minor, this notation has been transcribed into -3 A Minor, -1 B Minor, -10 D Minor, -8 E Minor, -6 F# Minor and -5 G Minor as well. The tempo of the song in moderate and style is "pop". The notes are available for guitar, piano and vocals/voice in range of Eb4-Bb5.
Video Tutorial
Pictorial