Learn to play Taylor Swift and her newest song called Bad Blood which is also reaching top positions on Billboard.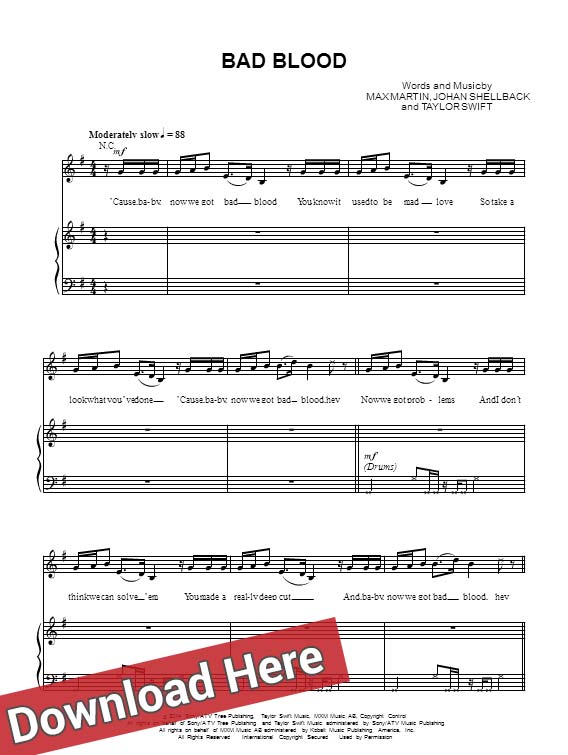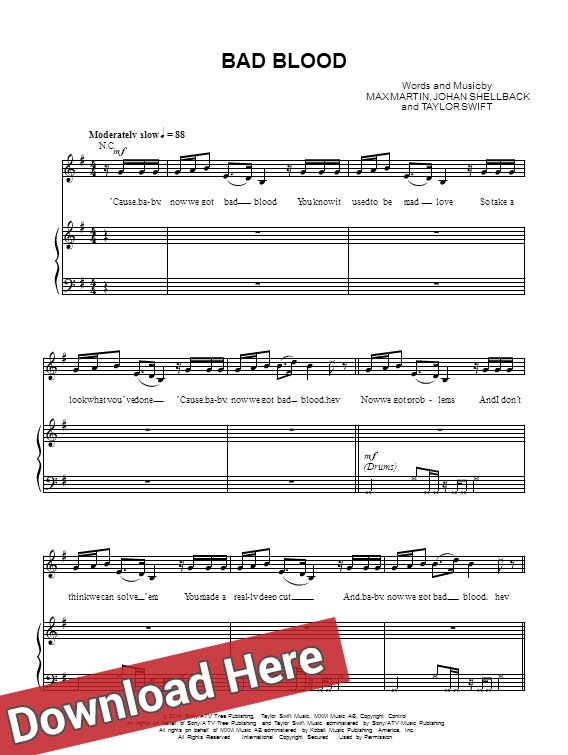 About The Score & Chords
Written by herself and famous composer Max Martin, this is a 5-page notation that has a tempo of 88 beats per minute which makes it relatively easy to learn to play. Originally written and published in the key of G major, it has also been transposed into -2 F Major, +8 Eb Major, +7 D Major, +5 C Major, +3 Bb Major and +2 A Major. It is available in three arrangements: backup vocals, piano and voice/vocals in range of E3 to D5.
Piano Tutorial and Cover
Pictorial and Images