Welcome to Christina Perri 'A Thousand Years' page. Here you will get to know this song and the artist a bit better.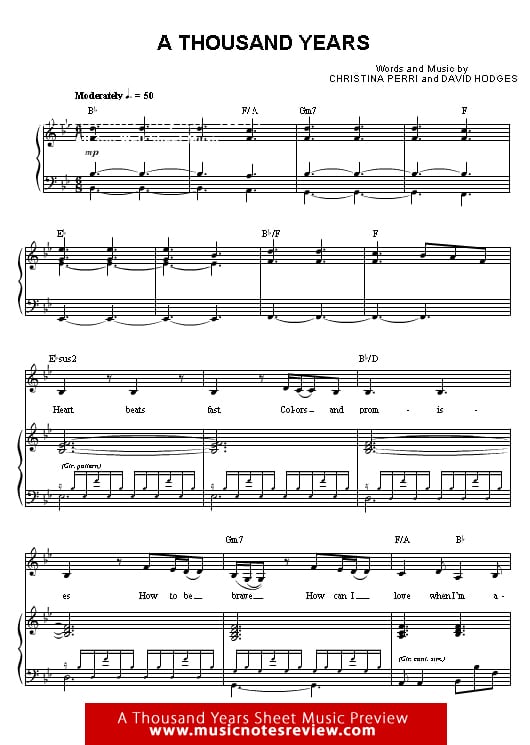 Piano Tutorial – How To Easily Master Notes
Score, Chords, Sheet Music
This is a single song from The Twilight Saga: Breaking Dawn – Part 1 Soundtrack which became a major hit soon after its release in October, 2011. It is a 7-page notes piece that was initially written for piano but later on transcribed and rearranged for Backup Vocals and Vocals in range of F3-C5. It is a fairly easy to learn these sheets, which are in the Key of Bb Major. The song has also been transposed into +9 G Major, +7 F Major, +5 Eb Major, +4 D Major, +2 C Major and -1A Major. The tempo of the song is slow, only 50 beats per minute, which makes it quite easy even for a beginner piano player to learn sheet music by Christina Perri.
A Thousand Years Video Tutorial and Lessons
Christina Perri Pictures and Images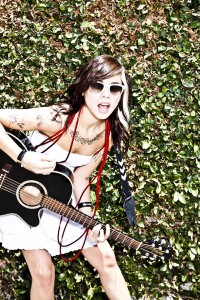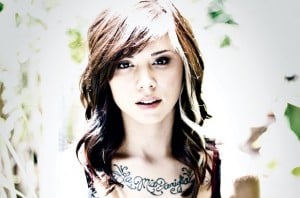 Piano & Vocals