Presenting Alicia Keys 'Girl on Fire' Sheet Music and notes to download. Before presenting the notation let's mention a few words about this famous American singer and songwriter.
Music Notes Preview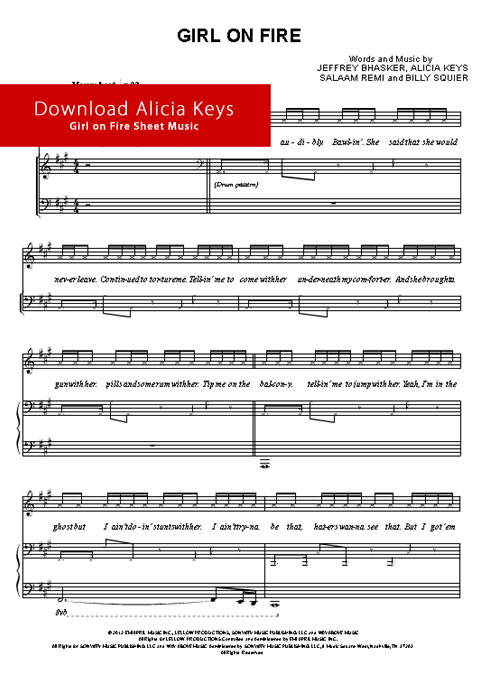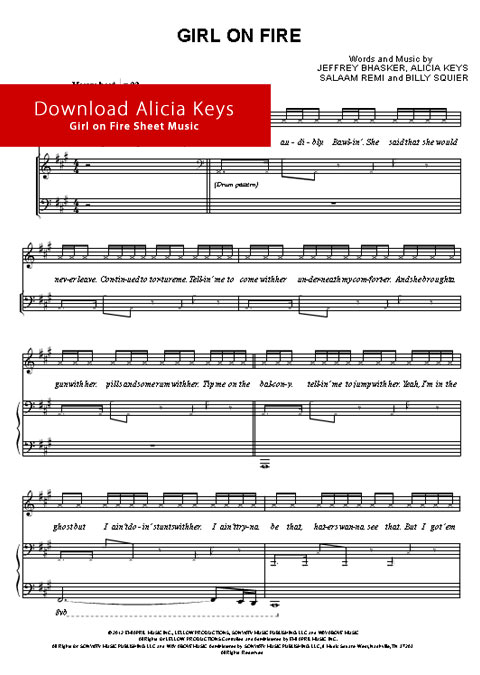 Her real name is Alicia Augello Cook but is known as Alicia Keys all over the world. Keys wanted to become a musician ever since she was a young girl and proved to be very talanted since she attended Professional Performing Arts School which is one of the most known schools in New York City. She graduated at 16 which is quite an acomplishment.
Girl on Fire Sheet Music and Notes
This is a 9-page notation that has been initially written in the key of A major but has been transposed into -2 G Major, 8 F Major, 6 Eb major, 5 D Major, 3 C Major, 1 Bb Major.
The sheet music has been transcribed for piano, Voice in range of C#4 – E5 and Backup Vocals.
Girl on Fire Sheet Music
Alicia Keys Pictorial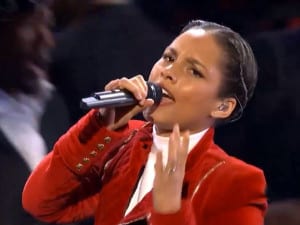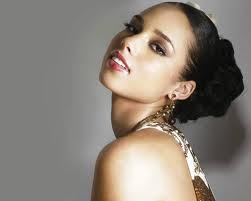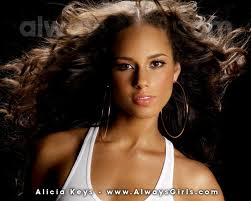 Live Performance