Here you can download Mumford & Sons I Will Wait Sheet Music. Get to know this English Folk Band better by reading a few lines about the sensation.
Mumford & Sons is a folk band that comes from England. They were roughly formed in 2007 with Marcus Mumford as a leading member of the quartet. The remaining members are Ted Dwane on vocals, drums, string bass, Ben Lovett on vocals, keyboard, drums, Country Winston Marshal on vocals, banjo dobro, guitar. As you may have noticed all of the members play several instruments which is a typical folk thing.
Piano Notes Preview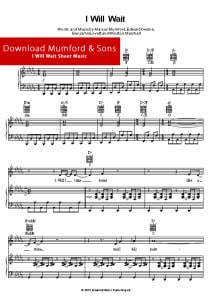 I Will Wait is their main single from the second album called Babel, which was announced on July 16, 2012. The release date was scheduled for September 24, 2012 and should consist of 12 songs. I Will Wait was aired for the first time on BBC Radio 1 in Zane Lowe's show on August 7, 2012. Accross the Pond the song was released only 24 hours later.
I Will Wait Sheet Music
I Will Wait is a 8-page notation which was written in the key of Bb Minor. It has been transcribed into -1 A Minor, 1 B Minor, 2 C Minor, 4 D Minor, 6 E Minor, 8 F# minor and -3 G Minor.
Words and Music were written by Winston Marshall, Edward Dwane, Benjamin Lovett and Marcus Mumford. The tempo of the sheet music is 130 which is quite fast. The instruments the notation was written for are Piano, Guitar and Vocals in range of Db4-Ab5. I Will Wait Sheet Music can easily be downloaded online or by pressing here!
I Will Wait Sheet Music Tutorial
Mumford and Sons Pictorial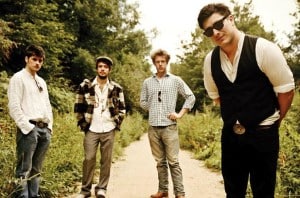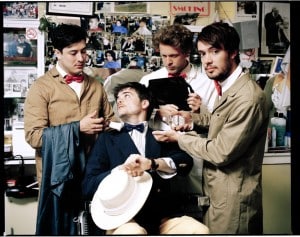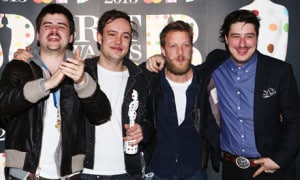 I Will Wait Live Performance