Get Flo Rida I Cry sheet music and start playing this song in minutes.
Tramar Dillard – known as 'Flo Rida' – was born in December of 1979 has risen as a rapper and songwriter as well as singer in 2009 with the release of his first and probably most important studio album called Mail on Sunday. With the single 'Low', which featured already famous T-Pain he dominated the charts for weeks in the States. Europe and the rest of the world slowly followed even though he hasn't achieved such a success as on the home soil.
He grew up in Florida (thus his stage name) in a family of 10. He was the only boy with 7 sisters and came in touch with music when he and his family sung in the local church in a gospel choir. Since he tried signing up a contract with major labels, the singer went to study international business in Las Vegas. After spending a couple of years in Nevada, Flo Rida returned back home to work in music industry and finally in 2006 signed a contract with Poe Boy Entertainment.
I Cry Sheet Music and Chords
Words and music were written by several authors: Brenda Rusell, Pierre-Antoine Melki, Raphael Jurdin, Jeff Hull, Maarten Hoogstraten, Paul Baumer, Scott Cutler and of course Tramar Dillard a.k.a. Flo Rida.
It is a 6-page notation in a Key of E Minor. The song has been transposed into several other keys like +3 G Minor, +2 F# Minor, -2 D Minor, +8 C Minor, +7 B minor and +5 A Minor. The tempo of the song is moderately fast for a beginner piano player and is 120 beats per minute. I Cry has been written for Piano and Vocals in range of D4-E5.
How to Play 'I Cry' on Piano?
Flo Rida 'I Cry' Free Sheet Music Preview for Download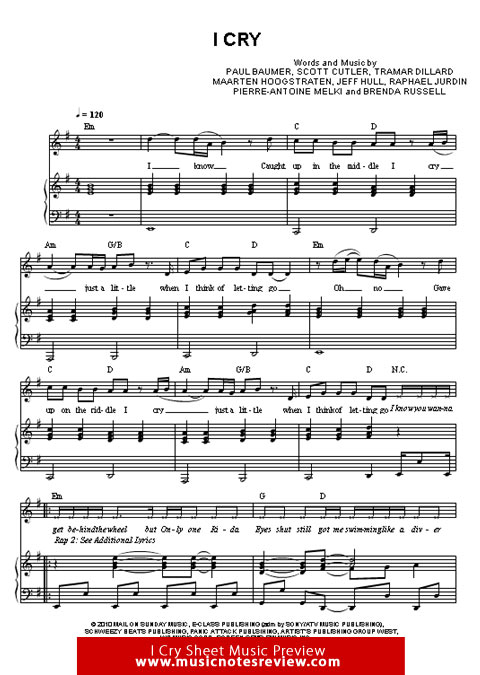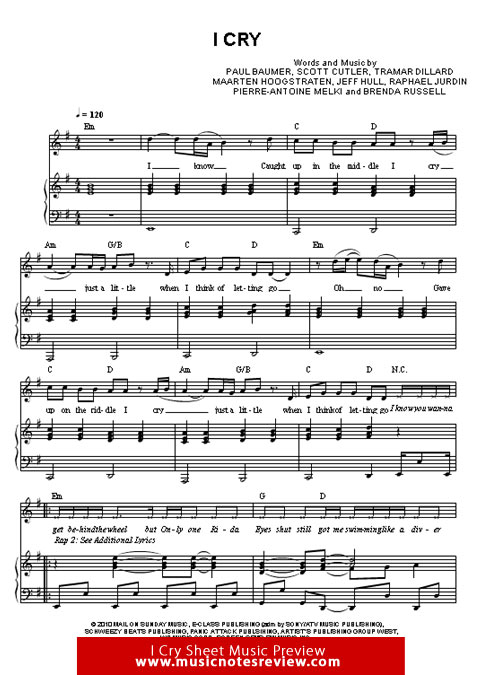 Images and Pictorial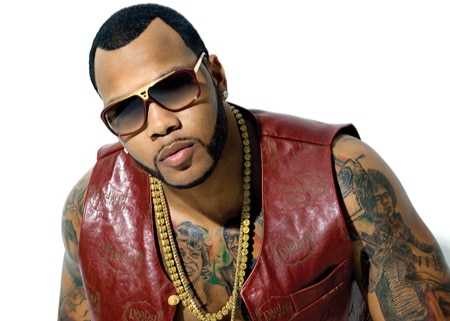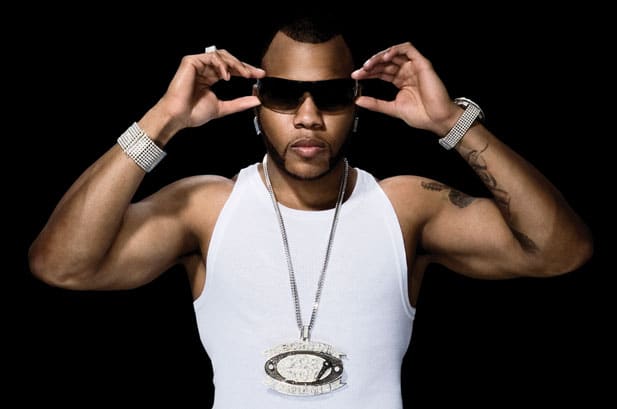 I Cry Live Performance
Dowload Piano Score and Notes