Presenting Gold by Imagine Dragons which was released in December, 2014 as a single of a brand new album called Smoke + Mirrors.
Download Original Scoring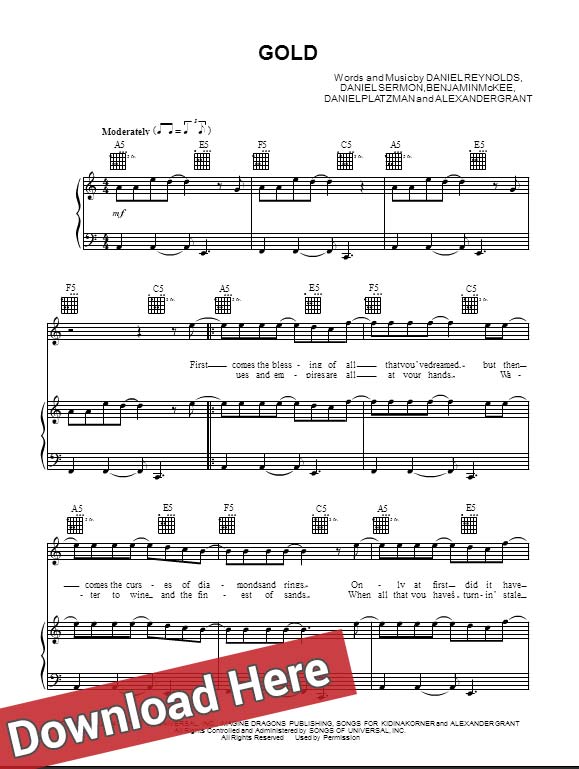 About the Notes
This is a 5-page notation written for guitar, piano and vocals in range of A4-C6. Since it's a brand new piece of work it has not been transcribed into any other yes. Thus is remains in its' original key which is C Major. The tempo of the song is moderate.
Video Piano Tutorial
Pictorial of the Band