This time combined the current top-chart artists: Rihanna & Kanye West with a legend, a true Beatle – Paul McCartney. This is FourFiveSeconds.
Download Original Scoring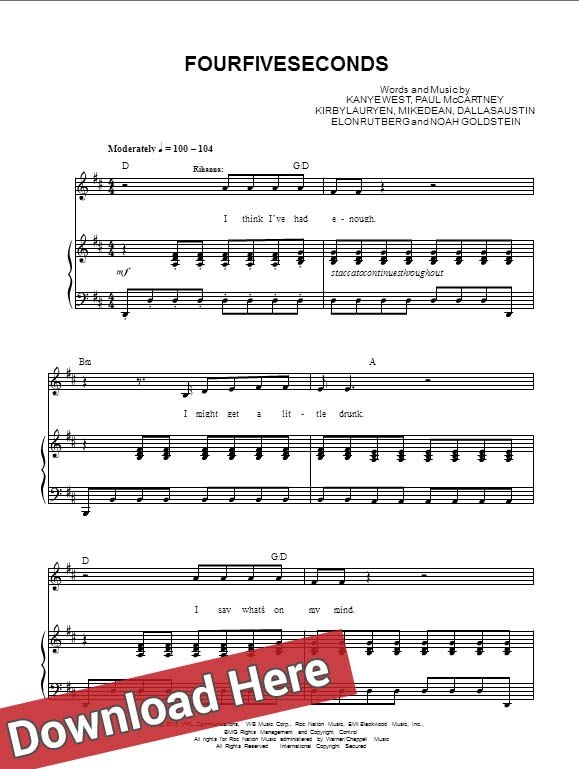 About the Scoring
The song was written by all three artists, as well as Kirby Lauryen, Mike Dean, Dallas Austin, Elon Rutberg and Noah Goldstein. The tempo is moderat – 100-104 beats per minute. Originally published in D Major, there are several other possible scoring keys: +7 A Major, +8 Bb Major, -2 C Major, +1 Eb Major, +3 F Major and +5 G Major. The scoring has been written for piano and voice in range of D3 to D5.
Piano Cover
Pictorial