Jacob Taio Cruz, an author of 'Dynamite' hit song, is one of the most popular R&B and Pop singers and songwriters of modern times. This great and talented musician was born on April 23, 1983 in the capital of England – London and has lived there all his life. His was born to a Brazilian mother and Nigerian father.
Download Original Notes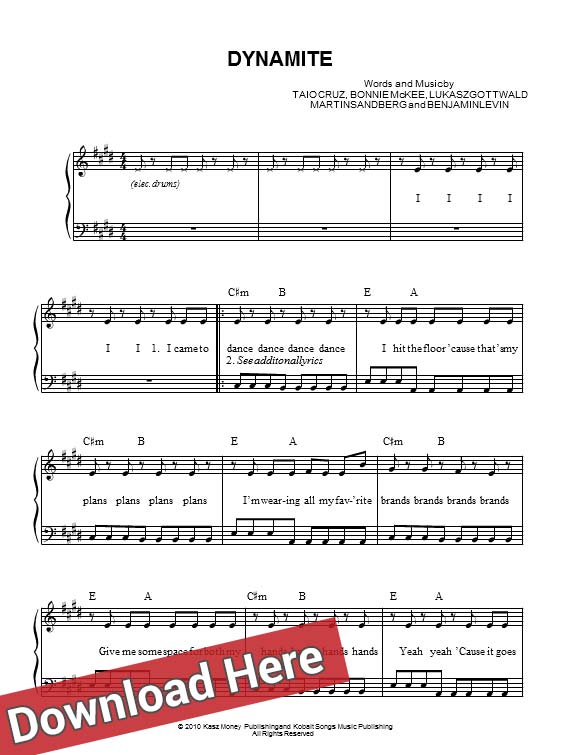 His young yet prosperous career is associated with musical artists such as Kesha, Flo Rida, Travie McCoy, David Guetta, Kylie Minogue, Ludacris, Cherly Cole, McFly and many more.
Piano Tutorial
Notes Preview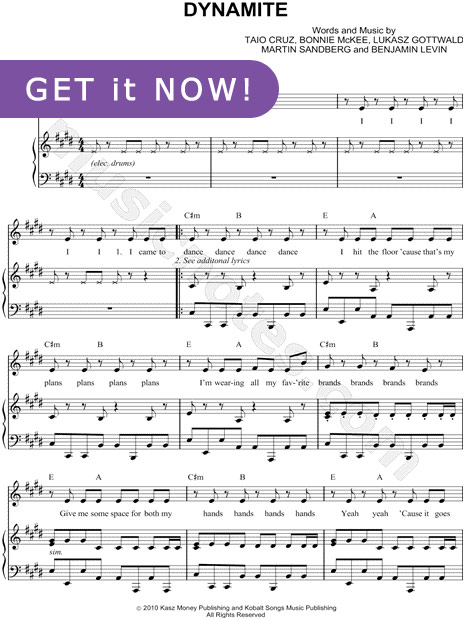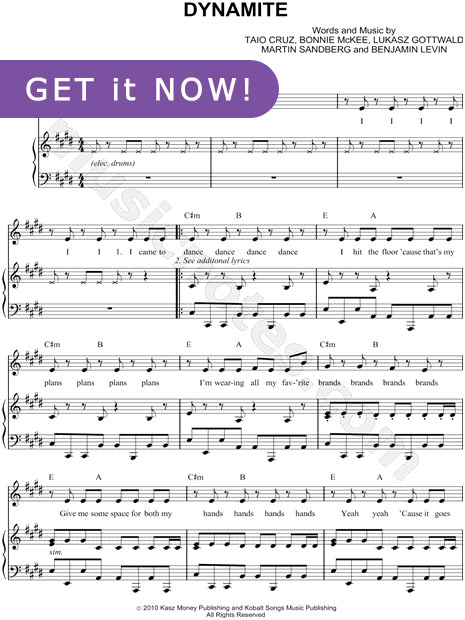 Pictorial